Vero Beach Boys Ranch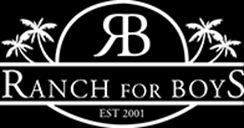 ---
Year-Round Boys Home for At-Risk Boys
PO Box 690612

Vero Beach, FL 32969
Tel:772-978-4164
Year-Round Boys Home for At-Risk Boys
Vero Beach, FL
Vero Beach Boys Ranch is a year-round residential program for troubled boys. Students are provided with a beautiful ranch-style campus, including a wide array of extracurricular activities in addition to academics and therapy. This program specializes in helping boys struggling with failing grades, school suspension or expulsion, anger, defiance, depression, ADD, attachment disorders, and drug and alcohol abuse and addiction.
The therapeutic team at Vero Beach Boys Ranch provides therapy for students in both individual and group settings. The goal of these sessions is primarily to identify core issues and the catalysts which are triggering these unhealthy behaviors and poor choices. Once these problem areas have been identified, therapists can work with students to replace them with principles of character, integrity, hard work, and respect for others.
In addition to traditional therapy, Vero Beach provides students with equine therapy. Through processing and discussing experiences they have while working with these animals, boys learn a great deal about their own feelings, behaviors, and patterns. This therapy is particularly effective with those addicted to substances.
Vero Beach Boys Ranch also provides students with a fully accredited middle and high school curriculum. This academic program allows teens to continue their progress towards a high school degree and prepares them for extended education. Additionally, Christian principles are reinforced as students learn traditional school subjects taught from a Christian perspective. Call (772) 978-4164 today to find out how the Christian principles, academics, and comprehensive therapeutic approach at Vero Beach can change your son's life.