Prayer Mountain Academy for Teenage Boys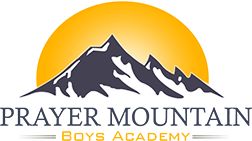 ---
Christian Boarding School for Struggling Boys
Where Life Transformation Happens
736 US Hwy 19

Meansville, GA 32056
Tel:706-601-0871
tcprayermountain@teenchallenge.cc
Prayer Mountain Academy:
Year-Round Christian Boarding School for Struggling Boys
Meansville Georgia
Prayer Mountain Academy is a year-round, faith-based program for troubled boys aged 13-17. This Christian boarding school provides students with character-building ministry and therapy in a home-like environment. Through Christian principles and a therapeutic approach, boys are able to get back on track and make a real change. Some of the issues that Prayer Mountain works with include:
low self-esteem
defiance
depression/suicidal tendencies
dishonesty
manipulation
drug/alcohol abuse
legal troubles
failing grades
self-destructive behavior
Boys with these problems need the sort of intensive therapy and structured environment that Prayer Mountain provides.
The most important element of the program at Prayer Mountain is the spiritual component. Every staff member is a believer in Jesus Christ, modelling positive choices and a Christian lifestyle for the students. Under their guidance, students attend chapel services on campus and experience Bible studies regarding practical issues and solutions. Prayer Mountain has also established a close-knit relationship with the local church community, and students get to take advantage of services locally and participate in missions projects through these affiliations.
The positive peer culture of Prayer Mountain is another vital element of life at Prayer Mountain. Students advance through three different levels, all with varying degrees of freedom and responsibility. On-site staff observe students closely, monitoring them for signs of growth in the areas of attitude, character, and personal conduct. If you're longing for a change in your son, give us a call at (706) 601-0871 to begin making that dream into a reality today!