Paula E. Bruce, Ph.D.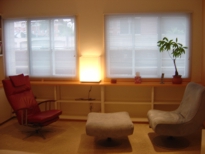 ---
Experienced Clinical and Forensic Psychologist, with expertise in psycho-educational evaluation of children and adults
360 N. Bedford Drive
Suite 219
Beverly Hills, CA 90210


453 S. Spring Street
Suite 1121
Los Angeles, CA 90013
Tel: 310.271.2275
Experienced Clinical and Forensic Psychologist in Beverly Hills, California
Experienced and respected clinical and forensic psychologist in private practice since 1995.
Psychological assessments of children and adults for psycho-educational, employment and forensic purposes.
Common evaluation issues are:
ADHD
IQ testing
Cognitive strengths and weaknesses
Learning disability evaluation
Gifted and talented evaluation
Dyslexia
Emotional/social difficulties
Personality assessment
Auditory and visual processing difficulties
Developmental disorders
Behavior difficulties
Changes in academic performance
Forensic evaluations of children and parents in child custody/high conflict divorce cases.
Forensic evaluations and expert witness in civil litigation cases; personal injury (including sexual assault and child abuse cases), tort cases, pre-adoption evaluations.