Moving Forward Towards Independence
Independent Living Program for Young Adults with Intellectual Disabilities.
---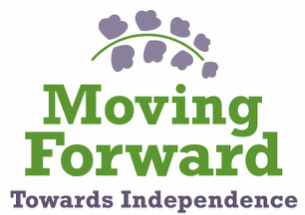 ---

68 Coombs St. Bldg. B
Napa, CA 94559

Tel: : 415-259-1125
Moving-Forward Towards Independence
A True Community Experience
Moving Forward Towards Independence is a residential program offering transitional and independent living support to post-secondary adults with developmental, learning and autism spectrum disabilities.

Moving Forward Offers Unique Advantages:

Graduated support levels
Community life to support the growth of the whole person
A lifelong community
A safe, small town location in beautiful Napa Valley

Individualized Resident Case Plan customized to include the entire spectrum of the residents' needs. This plan is developed with the input of the resident and his/her parents and implemented with the support of the resident's assigned case manager on a daily basis. Progress is monitored in regularly scheduled reviews.

Structured Classes:

Social and interpersonal skills
Health education and fitness
Safety and disaster preparedness
Job readiness and workplace behavior
Art, drama, horticulture and music

Organized Social Events That Allow Social Skills Practice:

Cooked and served by residents in their own homes
Monthly group birthday celebrations
Weekly structured recreational group outings to parks, museums, plays and sporting events

Additional YA Support:

Full-time Job Specialist assists in finding jobs, practicing interviewing skills, resume development
24-hour, 365-day Emergency Response and Crisis Management Service manned by trained staff
Integration with Outside Community Activities
Active Parents' Association provides opportunities for parents to network and suggest program enhancements.

To learn more about Moving Forward Towards Independence visit our website at www.Moving-Forward.org or call Rhonda Daniels, Executive Director, at (707) 259-1125.