Master's Ranch for At-Risk Boys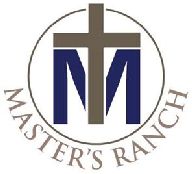 ---
Therapeutic Ranch and Christian Boarding School for At-Risk Boys
RR 73 Box 1832
Couch, MO 65690
Tel:417-938-4711
Therapeutic Ranch and School for At-Risk Teenage Boys
in Couch, Missouri
Master's Ranch is a non-profit, Christian boarding school and therapeutic boys' home designed to help troubled boys between the ages of 12 and 17. Students at Master's Ranch will participate in individual and group therapy from a Christian perspective, administered in an informal, often outdoor setting. This therapy is designed specifically for boys with
anger issues or related problems
RAD
ADD/ADHD
minor drug use or other addictions
Fetal Alcohol Syndrome
Master's Ranch also helps boys who have been in trouble with the law and need a new start in life.
Master's Ranch is a ranch-type residential program focusing on work ethic and discipline in a family-style environment. Students in this program are provided with quality group and individual therapy, in addition to professional counseling in a more clinical setting. Most of the therapy at Master's Ranch is provided with an informal approach, often outdoors, which allows teens to feel comfortable and open up more easily. Therapists also work with parents to make sure that the entire family unit is on the same page, preparing the home environment for the teen's return home.
In addition to therapy, Master's Ranch provides education and vocational training. Master's ranch uses a computer-based curriculum which i s fully accredited, allowing teens to make up credits. Boys also work with general contractors to develop work skills for the future. This vocational training includes areas like working wood, metal, cement, plumbing, welding, culinary arts, and electrical construction. Call (417) 597-2532 to learn more.