The Law Offices of Michael Kiser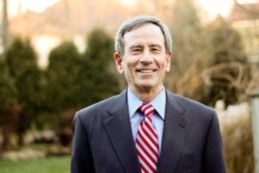 ---
Our mission is to vigorously represent students with special needs in all facets of special education law in Illinois
630 W. Drummond Place
Chicago, IL 60614


Tel: 773-327-5312
Fax: 773-348-3473
Attorney Representing Special Education Clients in Illinois
Mike Kiser is an attorney representing Illinois special education and other students ages 3 to 22. In addition to a law degree, Mike has earned a Master's Degree in special education and a Doctorate in education. He worked in schools for nearly 30 years and has been practicing education law since 1992. Mike has extensive experience with students of all ages and all disabilities, including ADHD, emotional, cognitive, Autism, Asperger's Syndrome, physical, and other health impairments.
Mike's practice includes representing clients:
With any IDEA, Section 504, Americans with Disabilities Act, general education discipline or residency issues;
When meeting with school officials to determine eligibility for special education and Section 504 services;
In developing IEPs;
In meetings with school officials to determine whether alleged misconduct is a manifestation of the child's disability and the appropriate school response;
In resolving disputes through settlement discussions; and
In Special Education Due Process hearings.
Our Office also Provides the Services of a Trained Advocate:
Education
Peer Counseling
Preparation and advocate support at IEP/504 meetings
Mediation
Manifestation Determination-Discipline