Hee J. Kim, Esq.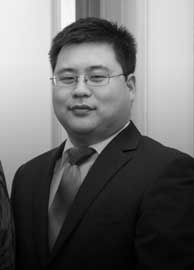 ---
Representing children at no cost to parents in the Bay Area
725 Washington Street
Oakland, CA 94607

Tel: (510) 708-0061
Fax: (510) 839-9857
Special Education Attorney Serving the Bay Area and Northern California
Hee J. Kim is a special education attorney who helps students obtain a FAPE (Free Appropriate Public Education) through due process complaints against school districts.
Parents never pay any out-of-pocket attorney's fees or retainer, regardless of the outcome of the case.
Get help with disputes over:
Eligibility for special education;
Identifying all of your child's needs;
Receiving proper assessments;
Proper placement issues;
Obtaining necessary services and support;
Review of annual goals/benchmarks and IEPs; and
Compensatory education.
Mr. Kim and his firm can represent you from start to finish, from filing a complaint to litigating your case through a due process hearing and federal appeal. In many cases, our expertise has led us to obtain the necessary services for a child through mediation or negotiation. We will aggressively pursue litigation if necessary and in your child's best interest.
If you believe your child has been denied a FAPE, please contact Mr. Kim via telephone or email to schedule a free initial consultation and case evaluation.
Serving counties in the Bay Area and Northern California, including: Sonoma, Alameda, Contra Costa, Marin, Napa, San Francisco, and San Mateo.
Please visit www.heekim.com for more information.