Law Office of Marc Grossman
Upland, California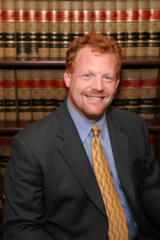 ---
Sometimes the schools do not listen to the parents. That is where our job begins.
100 N. Euclid Avenue
Upland, CA 91786
Tel: 9096087426
Fax: 9099490119
Special Education Lawyer
Upland, California
Does your child have difficulty learning or communicating? Falling behind in school? Bad grades? Cannot do the homework? Are there emotional or behavioral disorders, physical disabilities, or developmental disorders that impair your child's ability to learn? All of these conditions create "special needs." Public school districts are legally required to evaluate children and to provide special education for students who have special needs. But in many instances, a child's special needs are not met. That is where a special education attorney might help.
Children with special needs may benefit from additional educational services that are not available to other students. They may require different approaches to teaching, use of special technology to assist learning, an adaptive teaching area, counseling, or teaching at the level of their ability to learn.
In our compulsory education world, schools are required to provide for students who have special needs. But many students with special needs are either unrecognized, or their needs are not met. We get stories about parents ask for help, but do not get it.
You can talk to the school, of course, but sometimes the schools do not listen to the parents. That is where our job begins. We remind them of thelr legal obligations. We review your child's records, assess the needs that your child has, and employ legal processes to compel a school to meet the student's needs.
Of course we also provide services in family law, bankruptcy, personal injury, insurance bad faith, real estate, and criminal defense. But our special education clients do not pay for an attorney. We only get paid for your special education matter if your child prevails.