Expert Witness for Cases involving Learning Disabilities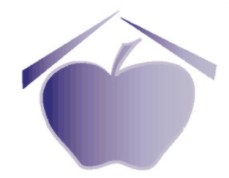 ---
Expert Witness and Educational Consultant Dr. Judith Greenberg Maryland, Virginia, Metro DC and Worldwide
198 Halpine Rd
Suite 1411
Rockville, MD 20852
Tel:(301) 230-9010
Fax: (301)230-9021
"Expert Witness Special Education Needs and Child Custody Issues"
As an Expert (Educational) Witness, Dr. Greenberg can research and write a report that compares schools, or determines the appropriate school to fit a minor's learning style. These reports are used in situations where the non-custodial parent refuses to help pay for a private school or tutors.
Dr. Greenberg has also been successful in helping to get custody of a minor child changed to accomodate a more appropriate learning situation. Having been qualified as an expert witness, Dr. Greenberg can testify in court as to the specific programs and needs of your client.
In addition, minor clients injured in a personal injury situation often need educational life plans to adjust learning due to a head injury, or other traumatic injury, or acquired brain injury.
Finally, minor clients who have been adjudicated delinquent need help finding therapeutic schools or other assignments which may result in less incarceration time or none at all.
As an educational consultant, Dr. Greenberg may attend school meetings with the family and represent the student as his or her educational advisor. This position makes meetings more professional and allows parents to be relieved of the adversarial role so often forced upon them by the school system.
As an educational advisor, Dr. Greenberg will help teachers plan appropriate strategies for the learning style and needs of your child. She will also be in a position to pressure the school system for all of the accommodations due to your child and then check to be certain they are being properly administered. To learn more about Dr. Greenberg's services, please visit our web site at: www.schoolfinders.net
and tap into our new blog at: schoolfinders.blogspot.com