Emerge Young Adults Program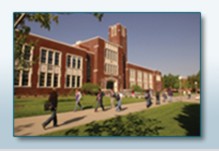 ---
College Success Program in Boise, Idaho
512 W. Idaho Street
Suite 102
Boise, Idaho, 83702

Tel: 208-484-5835
Fax: 928-244-1315

Andrew@EmergingYoungAdults.com
Experience College Success with Emerge
The College Success Program helps young adults build a promising future for themselves by integrating life coaching and student support services into each client's transition to college. Students may enroll in the residential program by attending Boise State University, the College of Western Idaho or through the distance coaching option.
Emerge specializes in transitional services and has extensive experience advising families with young adults who have experienced the challenges of learning, emotional and behavioral difficulties. We are experts who possess comprehensive knowledge of the components leading to independent living and emancipation for young adults. Our model is based on the premise that people learn basic life skills through positive interaction with the world around them. Emerge provides both the academic resources and life coaching support to help instill positive change in each client's approach to the college experience.
Through the program's coaching component, students and parents engage in ongoing coaching from the moment a decision is made to enroll in the College Success Program. Details of this transitional approach are proposed through a client's on-site visit and preparation leading to the beginning of their first college term in Boise, Idaho or through the distance coaching option. Each student's program is highly individualized and components are designed based on their specific needs and goals. The coaching program is focused on gaining skills toward independence and emancipation, as well as solidifying the student's plan for college success.
The College Success Program recognizes the value of the college experience for all students. In addition to college coaching, students work individually with a personal educator-mentor on a weekly basis to ensure academic progress and a positive learning experience. Additionally, students are assigned support staff based on their individualized goals and action plan.