Beth Klein Ph.D., L.L.C.
---
Licensed Psychologist
South Florida
---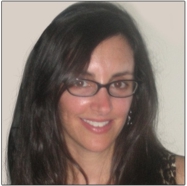 ---
12555 Orange Drive
Suite 4035
Davie, FL 33330

2881 E Oakland Park Blvd.
Ft Lauderdale, Florida 33306

6625 Miami Lakes Dr.
Miami Lakes, Florida 33014

Tel: 954-423-4231

Comprehensive Psychoeducational and Neuropsychological
Evaluations, Gifted Assessments and School Readiness
Testing in South Florida
Dr. Beth Klein is a Licensed Psychologist, with specialized training in comprehensive psychoeducational evaluation. Her practice is focused on children and adults with Reading and Writing Disabilities, Math Disability, Attention-Deficit Hyperactivity Disorder (ADHD/ADD), Non-Verbal Learning Disability (NVLD/NLD), and Asperger Syndrome, along with social and emotional issues. While performing an assessment, Dr. Klein takes special care to integrate all aspects of development, in order to gain a greater understanding of the particular learning issue and how to best provide guidance. She understands and has an appreciation for the uniqueness of each child, teen, or adult, in terms of learning abilities and psychosocial aspects. Furthermore, she provides counseling for anxiety, behavioral and motivational issues, organizational difficulties, low self-esteem, and parenting skills.

Evaluations are also available for students and interns seeking accommodations on standardized tests (e.g. SAT, ACT, GRE, GMAT, LSAT, MCAT, Bar Exam, and Medical Boards) to determine if qualifications are met. Assessment reports always meet the requirements of the appropriate School/University and Regulating Board.

Dr. Klein conducts gifted evaluations as well. An initial gifted screening is available at a lower cost, which can be applied to the cost of the full evaluation if undertaken. Dr. Klein also works with children with multiple exceptionalities, addressing their unique needs.

Dr. Klein has worked at a variety of reputable hospitals, clinics and academic settings, including experience as a Pediatric Neuropsychologist at Miami Children's Hospital and Developmental Evaluation Center at Mount Sinai Hospital. She has post-doctoral training in Learning Disabilities, has worked at accredited private schools, and was an Adjunct Professor at University of Miami and Nova Southeastern University. Her experience includes teaching graduate students how to perform evaluations, and providing supervision in all aspects of assessment (interviewing, testing, report writing, and providing feedback). Dr. Klein's current office is conveniently located to accommodate residents of both Broward County and Miami Dade County.

Dr. Klein also serves as an Academic and Career Consultant, assisting those with learning challenges in a traditional classroom or online environment, as well as those interested in considering career options.

Dr. Klein takes pride in providing a warm, comfortable, and professional environment which fosters insight into challenges, recognition of unique strengths, and direction toward improvement and greater confidence. You are welcome to call for a Complimentary Phone Consultation.