Cherry Gulch
Therapeutic Boarding School for Boys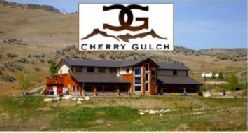 Building Brighter Tomorrows for the Boys of Today
PO Box 678
Emmett, ID 83617
Tel: 208-365-3437
Fax: 208-365-7235
---
Therapeutic Boarding School for At Risk Boys
Cherry Gulch is a ranch style therapeutic boarding school designed specifically for 10 to 14 (at time of admission) year old boys. Our services are appropriate for boys with various difficulties including oppositional-defiance, depression, ADHD, learning differences, low self-esteem, poor motivation, anger, anxiety, family conflict, and other behavioral and emotional problems. Every experience is educational and therapeutic in a fun purposeful environment. We strive to offer the most effective therapeutic strategies into daily life. Cherry Gulch is passionate about providing early intervention and prevention to help younger boys reach their full potential and become well-rounded pro-social young men.
Therapy and the Therapeutic Environment at Cherry Gulch:
We offer at least 10-15 hours of scheduled therapeutic services a week but much more therapy takes place as life unfolds as therapeutic moments arise. For instance, we offer equine assisted psychotherapy and a wide variety of active experiential learning and therapeutic activities with experienced Doctorate and licensed, Masters- level therapists.
Academics and Emotional Support:
Cherry Gulch utilizes brain-based learning strategies in an experiential hands-on learning environment. Our class size is small, with experienced and credentialed teachers. We can accommodate students with individualized academic plans. We maintain a high staff to student ratio and have highly skilled and compassionate staff. We have specialty tracks in Anger-management / Emotional Regulation, Social Skills, ADHD, Adoption, and Leadership / Mentoring. In order to enhance our already physically and emotionally safe learning environment, we have implemented an emotional literacy program, The Ruler Approach, that reduces bullying, increases attentiveness in the classroom and creates an emotionally safe learning and living environment for those that we serve
Our Staff:
Cherry Gulch has 6 full-time licensed Masters or Doctorate level clinicians on staff and one additional consulting psychologist who is one of the owners. We have no less than a 1 to 4 staff to resident ratio during waking hours, and during the weekday the ratio is much higher. We have at least 3 awake staff on-site every night. There is always an administrator or licensed clinician on-call. We have 6 certified teachers. Class size typically is no larger than 8 students and we have five Direct Care Staff (teaching assistants) working in our academic dept. each school day. We currently have about 67 employees and 47 students.
Tuition, Fees, and Insurance Reimbursement
Our tuition and fees are $10,400 per month, with the expected length of stay for 12 - 18 months, with a one-time enrollment fee of $2600. We are sometimes able to offer discounts, and students are sometimes able to complete their stay in 8 - 9 months. Fees include room, board, books, educational fees, tuition, 10-14 hours of therapy a week, up to 2 on-site appointments per month with a board certified psychiatrist, recreational outings (snowboarding, rafting, etc.), clubs (chess, judo, Lego league, TARC rocketry, etiquette, etc).
We do not bill for insurance but may be able to provide you with the paperwork that may be submitted to your insurance for the therapeutic portions of your child's stay.
Parent Involvement:
We have a strong parenting program designed to give away what we are doing so parents can implement it at home. This includes 4 three day parent workshops per year, Weekly phone calls with the primary therapist etc.
We are licensed by the State of Idaho, our school is accredited by Northwest Association of Accredited Schools.