California Leadership Academy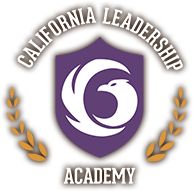 ---
California Boarding School Designed Just for Troubled Teenagers
641 E San Ysidro Blvd. Suite B3
PMB #828
San Ysidro, CA 92173
Tel: 619-450-1660

admissions@boardingschoolcalifornia.com

National Therapeutic Boarding School for At-risk or Unmotivated Teens
California Leadership Academy is a therapeutic boarding school for teenagers who have gotten off track in life. This inexpensive boarding school is located in sunny San Diego and works with troubled teens aged 12-17 through psychotherapy, academics, and a family reunification program. Issues that California Leadership Academy specializes in include:
poor academic performance
depression
ADD/ADHD
grief or trauma over a loss
ODD
low self-esteem
substance abuse
RAD
The professional therapeutic team at CLA has years of experience helping teens with these issues and can help yours too.
CLA employs certified psychotherapists and a flexible therapeutic approach, using a variety of different techniques. The purpose of the therapy here is to deal with emotional issues and patterns of thinking which cause these troubling behaviors, rather than simply trying to change the way a teen acts. Over time, teens come to build a partnership and a trust with the therapists and the program, opening up to the solutions provided.
Award-winning academics at California Leadership Academy are specially designed for troubled teens. The online curriculum that's used in this program is year-round and fully customizable, allowing teens to start repairing their academics, no matter how late in the school year. It also makes sure that students can work at their own pace and receive the individual attention they need from certified professionals.
If your teen is struggling, help is just around the corner. Give us a call today at (619) 450-1660 to learn more.