Claudia Lowe, B.S.L., J.D.

---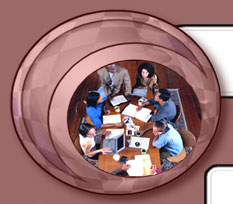 ---
IEP & 504 Specialist
---
3941 Park Drive#20, PMB 114
El Dorado Hills 95762
Tel: 916-939-3492
Fax: 916-939-3905
E-Mail: iep504@yahoo.com


Advocating for your child's educational rights and future.
As a parent of a K-12 child you want to...

be involved in the decisions regarding your child's development and education
know what you child is experiencing and thinking
have accurate information that will help you stay informed and involved with your child's education and --academic progress
share this experience with your child
do what's right for your child

I can help you...

understand the IEP and 504 educational process that your child is experiencing
support your child's educational journey from grade to grade, and from school to independent living, career, and education
strengthen the bond between you and your child by supporting your active and focused involvement as a member of the school team

To plan your child's educational future please contact me for a complimentary consultation or appointment.

Office hours: 9:00am-6:00pm by appointment only.
Presently accepting new clients.
To schedule an in-person or phone appointment call 916-939-3492 or e-mail iep504@yahoo.com

Services may include, but are not limited to,
Intake interview by phone or in person.
File review of your child's school records including IEP or 504 plans, transition plans, and behavior plans.
Assist you in preparing for your upcoming IEP, 504, transition, behavior plan meeting or SST meeting.
Provide you with resources, referrals, and information to support you and your child.
On-going technical assistance by phone or e-mail.
Provide you with a written discussion of the IEP, 504, behavior, or transition plan.
Attend the IEP, 504, transition, behavior plan meeting or SST meeting with you.
Clinics to provide training to support your participation as a parent advocate.
Attending mediation or due process hearings with you as parent support.