---
ITS / Integrated Therapy Solutions
Acheive your potential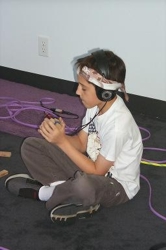 ---
Improving understanding, perception and the ability to learn
---
291 S. La Cienega Blvd.
Ste. 409
Beverly Hills, CA 90211

Tel: 310/289-1157
Fax: 310/289-1158

E-mail: itssca@earthlink.net



Excel at whatever you choose to do!
We provide various therapies for children and adults with special needs. Occupational Therapy, Speech and Language, Social Skils, Educational, Hyperbaric Therapy, Awaken Listening.

We serve individuals struggling with:

ADD/Attention Deficit Disorder
Anxiety
Apraxia
Aspbergers Syndrome
Auditory Processing Problems
Autism
Central Auditory Processing disorder
Depression
Developmental Delays
Dyslexia
Learning Disabilities
Sensory Integration Dysfunction
Sensory Regulatory Issues
Speech and Language Difficulties
Stress

For anyone wishing to enhance their skills or regain thier creativity be it in business, writing, public speaking or music we offer Awaken Listening Dr. Tomatis' auditory training program offered exclusively at ITS.