The Learning Curve of Wisconsin, Inc.
---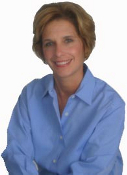 ---
Connecting Resources in Education for Students with Special Needs
---


1463 St. Andrews Drive
Oconomowoc, WI 53066


Tel: (262) 567-9044


Fax: (262) 567-9044


E-Mail:
learningcurvewi@charter.net
The Learning Curve of WI, Inc.
Connecting Resources in Education for Students with Special Needs
Ms. Handrich has worked with children with special needs for 30 years. She has extensive experience as a special education teacher and school administrator. She currently teaches education classes at UW-Whitewater and provides consultation services that include but are not limited to:

Accompanying a family through the local school's IEP process
Providing families with school placement options that best meet the needs of their child
Developing behavioral protocols and recommended supports for students with behavioral challenges
Assisting school teams in developing and implementing individual educational plans that are strength-based and grounded in current research
Helping families make connections to necessary resources
Consulting with school teams regarding practical approaches to differentiating assessment, curriculum and instruction
Providing services to attorneys who represent children with special needs, including expert witness testimony, student records review, recommendations as to possible remedies in terms of services and resources and consultation regarding IEP implementation.

Ms. Handrich currently consults and provides inservice opportunities in Wisconsin and Illinois but does not geographically restrict her services.