---
Goldfarb Abrandt Salzman & Kutzin, LLP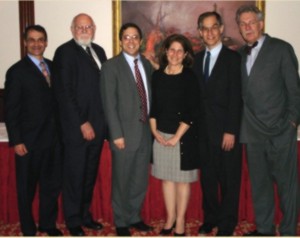 ---
Disability, Estate planning, and Special Education Law
New York State
---

The Empire State Building
350 5th Avenue
Suite 1100
New York, NY 10118


81 Main Street
Suite 300
White Plains, NY 10601

Tel: (212) 387-8400 / (914) 397-0900
Fax: (212) 387-8404 / (914) 397-2423

E-mail: info@seniorlaw.com
From the Needs and Rights of Children to Senior Citizens
For over 20 years the law firm of Goldfarb Abrandt Salzman & Kutzin LLP has advocated for people with disabilities. Concentrating in elder law, trusts & estates, and the rights of people with disabilities, we have aided countless families, attorneys, social workers and financial planners.

As a natural extension of our commitment to the disabled and children with special needs, we are expanding our practice to special education law.

We provide detailed explanations, articles, and access to resources on special education, guardianship, supplemental needs trusts, estate planning, Medicaid, Medicaid planning, and the rights of the elderly and disabled.