---
The Family Foundation School
A College Prep Boarding School for Troubled Teens
---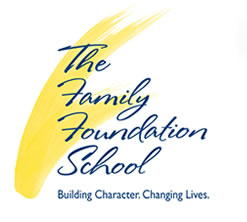 ---
Guiding at-risk teens toward responsible adulthood
---
431 Chapel Hill Road
Hancock, NY 13783

Tel: 845-887-5213
Fax: 845-887-4939

E-mail: info@thefamilyschool.com



A Private, State-Registered Boarding School
The Family Foundation School is a co-educational college preparatory boarding school for teens at risk. We are registered by the New York State Board of Regents and accredited by The Joint Commission and the Middle States Association of Colleges and Secondary Schools. We offer a college preparatory high school education to students struggling with emotional and behavior issues, including:

Substance abuse
Defiance
Academic underachievement
Lying
Verbal and physical abusiveness
Sexual promiscuity
Self-mutilation
ADD, ADHD and ODD (oppositional defiant disorder)

Our integrated program of recovery, based on the 12 Steps of Alcoholics Anonymous, creates a therapeutic environment that helps troubled teens develop emotionally, spiritually, and academically while receiving the character education they need to repair family relationships and live healthy, responsible lives. Our program components include:

The principles of 12-Step living
A strong spiritual foundation
Structure and discipline within a family setting
College preparatory curriculum
Full range of artistic and athletic opportunities
Daily therapeutic counseling for students
Regular group and family counseling

Please visit our website if you would like further information about guiding your at-risk teen toward responsible adulthood.