Myles L. Cooley, Ph.D., ABPP.

---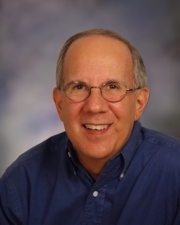 ---
Psycho-educational evaluations, Psychotherapy/Counseling
---
9121 N. Military Trail, Suite 218
Palm Beach Gardens, FL 33410

Tel: 561-694-0001
Fax: 561-694-0560

Psychoeducational Evaluations; Psychotherapy for Children, Adolescents & Adults in Southeastern Florida

Dr. Cooley is a Board Certified Licensed Psychologist (PY2839) with more than 30 years of clinical experience. He has evaluated thousands of children, adolescents and adults for learning disabilities, Attention Deficit Disorder, dyslexia, developmental and autistic spectrum disorders, and behavioral and psychological disorders. When appropriate, he conducts psychotherapy or behavior therapy for individuals. He also refers patients to educational, medical or psychological specialists in the area for other treatments or interventions.

Dr. Cooley is the author of Teaching Kids with Mental Health and Learning Disorders in the Regular Classroom. This new book is designed to provide a "manual" for teachers to understand and appropriately respond to students with mental health and learning disorders. Dr. Cooley has also published articles in professional journals, magazines and newspapers. In addition, he consults with schools and lectures to various professionals groups and parents.

Services provided include:

Evaluations for learning disabilities, Attention Deficit Disorder, autistic spectrum disorders, behavioral and psychological disorders. Evaluations are written in a style that parents and teachers can understand and include recommendations for interventions.
Evaluations for accommodations in schools, colleges, and standardized tests (e.g., SAT, ACT, GRE) based on the existence of a disability.
Counseling/psychotherapy with a cognitive-behavioral orientation for individuals, parents, or families.