Florida Autism Center of Excellence
---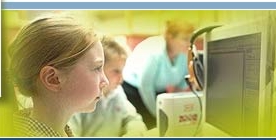 Where Education Means Gaining Independence
---
6400 East Chelsea Street
Tampa, FL 33610


Tel: 866-951-FACE (3223)
Fax: 813-622-7139

E-mail:info@faceprogram.org
Successful Education Programs to Families of Children with Autism in Florida
FACE (The Florida Autism Center of Excellence) serves students with moderate to severe autism from pre-K through 12th grade and post-secondary school. It is available to families in Hillsborough, Pinellas, Pasco, Polk, Manatee, and Sarasota counties. FACE offers successful educational programs focused on overcoming the learning challenges and isolation familiar to families of children with autism.

FACE is built upon decades of experience and expertise in educating children with Autism Spectrum Disorders. We believe positive and proven interventions are best for long-term success and increased independence. Our core philosophy and approach rely upon Applied Behavior Analysis (ABA) and evidence-based methodologies. Our instructional models, social skills and behavioral programming are age appropriate and based on each student's individualized learning needs:

Cognitive function – addressing core curriculum academics and self-management strategies through the use of individualized instruction, physical organization and environmental supports
Social Skills – increasing each student's ability to develop and maintain interpersonal skills such as social reciprocity, age appropriate peer relationships and environmental interpretations strategies
Behavior – meeting the needs of each student by using proactive, positive behavior supports to understand and address problem behaviors, replacing them with functionally equivalent and constructive behaviors

FACE students begin the learning experience with thorough assessments and carefully defined Individual Education Plans for academic, social and behavioral outcomes. Our professionals then track the student's progress against these goals. FACE provides regular reports to parents, with progress presented graphically and articulated in clear, meaningful ways. Individual programs are adjusted where needed to result in more effective learning.

We plan an individualized program based on each student's needs across the spectrum of autism. We know that communications styles and methods of interaction must vary from student to student be most effective. Our goal is helping all students reach their potential - academically, socially, and behaviorally.

The Florida Autism Charter School of Excellence (FACSE), a Florida non-profit entity was awarded a grant by the Florida Department of Education to create FACE – Florida Autism Center of Excellence. FACE will be managed by Educational Services of America (ESA), the nation's leading provider of special education and alternative education services.