Asperger's Retreat
---
Meg and Michael Fields' 20 Acre Wood Retreat
---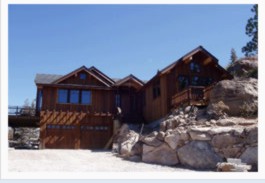 ---
12797 Crest Way
Truckee, CA 96161

Tel: 925-262-3135

E-Mail:
info@aspergersretreat.com

A Program for Teens and Young Adults with Asperger's Syndrome and /or NLD
The Twenty Acre Wood Retreat is a residential program designed for teens and young adults with Asperger's syndrome and nonverbal learning disorder. It is a 3.5-week stay in the Sierras that offers your child an immersive, interactive, and supportive environment for learning and developing the skills we all need to succeed in school and in the workplace. Our sleep-away retreat is geared toward youth on the spectrum who are 15 years of age and older. The experience can provide a refreshing new perspective for both parents and participant.


Our goal is to provide a learning experience hoping to increase participants personal, social and emotional development.

Our highly skilled counselors supervise activities, designed to encourage participants to work on social skills.

We will seize every moment as a chance to teach-this is the guiding principle of Twenty Acre Wood.