PST Educational Consultants
---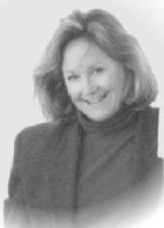 ---
PST Professional Training & Consultation
---
10642 S. Baneberry Street
Highlands Ranch, Colorado

Tel: 303-471 4142
Fax: 303 471 4149

E-mail: pstedcon@aol.com

www.pstedcon.com
This site is viewable through Internet Explorer or Netscape only.
Will require quick loading of Authorware Webplayer plug in.
Psycho-educational Assessment & Independent Educational Evaluations
PST Educational Consultants is a small private practice located in the southwest corner of the Denver metro area.

Established in 1986, PST reflects the work of Patricia S. Tomlan, Ph.D. A special education teacher turned teacher trainer/professor turned policy developer and expert witness, Pat has worked at state, regional and national levels to improve outcomes for individuals with disabilities.

PST offers the following support:

Assessment of youth and adults to identify and document learning disabilities, dyslexia, attention deficit disorder, closed head injury and related neuro-cognitive disorders.
5 interactive CDs for PCs: You're Not the Only One I… (for kids); You're Not the Only One II… (for adults); Psychoeducational Assessment Theory and Practice…(for educational diagnosticians); Intervention by Design… (for educators); Understanding Assessment & What Happens Next…(for parents). Available through www.pstedcon.com or by request via email at pstedcon@aol.com
Training on quality assessment practices for private practitioners and special education teams. Nationally recognized trainer on the Woodcock-Johnson III; Tests of Achievement and Cognitive Abilities.
Training on interventions and appropriate accommodations for individuals with cognitive disabilities under Section 504 and the ADA.
Expert testimony relative to psycho-educational assessment, intervention and programming, and accommodations for individuals with neuro-cognitive disorders.

Director: Patricia S. Tomlan, Ph.D.