Total Learning Center
---
TLC
---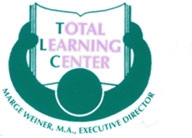 ---
3455 Route 66
Neptune, NJ

Tel: 732-922-6655
Fax: 732-922-1019
E-Mail:
info@thetotallearningcenter.com
website: www.thetotallearningcenter.com
Multisensory teaching for ADD/Dyslexic and LD students in New Jersey
This is a specialized learning center for children and adults with learning disabilites, dyslexia and attention deficit. This center provides direct instruction in multisensory techniques for reading, spelling, written language, grammar and study skills. This center utilizes: Wilson reading instruction, Project Read writing and the comprehension strand. Children attend either private or group instruction based on individual needs and learning styles.

Marge Weiner is the director and founder of the Total Learning Center. She received her B.A. in Special Education from William Paterson University and her M.A. in Special Education from Loyola College. In addition she is a certified Academic Language Therapist with specialized training in the area of dyslexia.

Note: If you are interested in enhancing a child's or teen's study skills and organizational skills, you may also be interested in the Super Study Skills Binder System put together by our director to help your child organize his or her school work.