Spectrum College Transition Program
---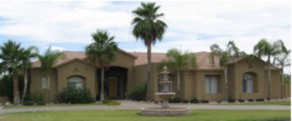 ---
Providing a supportive, residential, post-secondary program for young men with Executive Function Deficits, Asperger's Syndrome and High Functioning Autism, who need assistance academically, socially, and emotionally
---

9659 N. Hayden Rd.
Scottsdale, AZ 85258

Tel: 480-443-7331
Fax: 480-998-1046


email: spectrumtransition@gmail.com
We facilitate the acquisition of knowledge for Young Adults Students with Asperger's, High Functioning Autism, and Executive Function Deficits
The purpose of our program us to offer post secondary students the opportunity to earn a college degree, work in their chosen field, and live a productive, independent, and successful life. We use a positive behavior approach to assist participating students to meet their individual goals. Social, communication, academic, leisure and personal living skills are assessed through individualized planning. We utilize the learning strengths, abilities and interests of each student to establish their individualized plan. Opportunities for social and life skills are strategically integrated into the program.

Our program is enhanced by a unique association with Arizona State University West and Scottsdale Community College. Spectrum students have access to university/college facilities and the Disability Resource Center. Students participate in a broad variety of campus organizations, clubs, social events, tutoring, and Student Work Program. We actively support the students on campus through the use of the university/college Disability Resource Center who works in conjunction with Spectrum Staff to determine the reasonable accommodations for each student.

Location Features:

Located on 2 acres in a 8,000 square foot home in Scottsdale, Arizona

Furnished 2 bedroom suite and private bath
Sensory Friendly Cuisine
On-site Water Park
Exercise Room, Media Room, Common Room
Wi-Fi and Computer Lab
Tutoring Center
Audio Recording Studio
Laundry Facilities

Our location is 15 minutes from SCC, 30 minutes from ASU West, and 15 minutes from Old Town Scottsdale / Shopping.

Visit us at our site or call us at: 480-443-7331 to learn more!