Law Office of Dave Karlinsky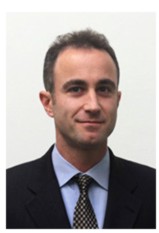 ---
Trusts & Estates Attorney
725 Washington Street, Suite 313
Oakland, CA 94607

Tel: 510-788-5700
Special Needs Trusts Attorney
Serving the East Bay and San Francisco
The Law Office of Dave Karlinsky offers comprehensive estate planning services, including drafting, executing, and administering Special Needs Trusts for the benefit of one or more persons with special needs. Serving the East Bay and San Francisco, my office is conveniently located in historic Old Oakland, about four blocks from the downtown Oakland (12th Street) BART station.

Special Needs Trusts play a vital role in providing for a child with special needs, because they address the critically important issue of how your child will receive the care that he or she needs when you are not able to provide this care yourself.
Special Needs Trusts are very flexible documents; they can be used to achieve several goals, including:
Creating a formal structure of family members, close friends, and professionals – each with specific roles and responsibilities – working together for the benefit of your child.
Preserving eligibility for public benefits – such as Medi-Cal and SSI – allowing trust funds to be used to enhance your child's quality of life instead of paying for food, housing, and medical care.
Enabling other family members, such as grandparents, to bequeath property to a child with special needs without jeopardizing the child's eligibility to receive valuable public benefits.
Allowing parents of children with special needs to leave detailed instructions to future caregivers concerning all aspects of your child's physical, mental, and psychological well being.
I work closely with my clients to evaluate the options available through Special Needs Trust planning, and to design and implement a plan that is individually tailored to the needs of your family.
Please contact me at: 510-788-5700 for a free consultation, or to schedule an appointment.