Robert Land Academy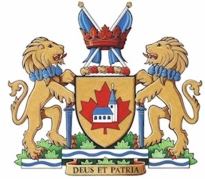 Celebrating 30 Years of Service
---
Motivation to Succeed !
Responsibility to Lead!
---
R. R. # 3, 6726 South Chippawa RD.
Wellandport, ON L0R 2J0 Canada

Tel: 905-386-6203
Fax: 905-386-6607

E-mail: contact@robertlandacademy.com
Motivate! Challege! Succeed!
Over 29 Years of Proven Success with Underachieving Boys and Young Men
Robert Land Academy is a nonprofit private boys' boarding school offering accredited courses from grade six through preuniversity in an environment intended to stimulate and motivate academic and personal achievement. The Academy operates with a military theme whereby a highly structured environment provides incentives and rewards for positive behaviors.

Robert Land Academy specializes in helping boys who have:

Academic Difficulties
ADD/ADHD, LD or ODD
A Negative Attitude or A Lack of Effort
A Need For Greater Supervision (24 x 7)
Low Self-Esteem
Issues with Authority or Sense of Entitlement
Impulsive Behavior or A Negative Peer Group
A Need For a Structured and Challenging Environment
A Desire for Adventure and Excitement

With average class sizes of only 15, an overall staff:student ratio of 2:1, and a safe and secure rural setting away from negative influences and distractions, Robert Land Academy provides a healthy living and learning environment for students who are not achieving their potential. Visit our web site for more information.