Progressive Growth Coaching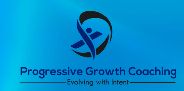 ---
Coaching for Parents and Adults with ADHD in the Family
PO Box 20417
New York, NY 10003

Located in New York City
Operating Everywhere by Phone


Tel: 858-500-2275
Fax: 858-500-2275

Evan@progressivegrowthcoaching.com

www.progressivegrowthcoaching.com
ADHD Coaching for Parents and Teens
My name is Evan Kirstein, and I am a Professional Coach for ADHD Adolescents, Adults and Parents with ADHD. Because I was diagnosed with ADD when I was in the third grade, I have a personal perspective on ADD's many challenges and the unique ADD learning process.
How This Works: Coaching Options
I coach and consult adolescents, parents and professionals. I work with families with behavioral management structures and positive reinforcement skills.
I have a range of coaching packages that include between 2 - 4 coaching call a month for 45 minutes each, or meeting in person for 1 hour each. I also include one 20 minute "Laser Call" as well when needed. Each package starts with a complimentary consultation in order to assess compatibility from both ends. We will use a variety of assessment tools and engage in work between each call. What we talk about during our session is confidential as we discuss overcoming obstacles and plan the actions to execute between the sessions.
1:1 COACHING
for Parents
I add my own professional background and knowledge to instill tools and enhance any behavioral or educational management in use. Giving attention to your child's ADHD is very important. Learn the skills and resources to helping your child thrive, not just survive.
for Adolescents
It has been a long time since your parent(s) has/have been in High School. Trust me, they mean well when they care for your future. And trust me when they have wisdom to share, but sometimes they care with passion more than with unbiased guidance. Sometimes, parenting deserves it's own relationship so that caring can come from the heart and not from the ruler. Together, we learn about your obstacles and best methods motivation, organization and execution.
PUBLIC SPEAKING AND WORKSHOPS
Educating individuals, families and professionals on ADD
for Employers
How do we motivate those ADHD minds to succeed? What environments and duties can they excel at?
How do we set up our company for success when employing those with this background?
for Students with ADHD
Organizing your life is much easier said than done. I will give you the tools to teach yourself how you can stand up to the conflicts that keep you from getting the grade you deserve. Start owning your destiny today.
for Educators and Teachers of Students with ADHD
What do you know about ADHD? From any age level, students have had a trail of teachers who have mistreated underrepresented students unknowingly due to missing Executive Functioning and Processing obstacles. Let's learn how to encourage these minds before they become discouraged with school
Para-professionals
Working in a special needs school or a mild special education classroom? Do you teach speech to students who won't sit still? I teach on how to gage interest, build trust, teach coping skills and properly discipline without losing your cool.
GROUP COACHING for:
Parents of Students with ADHD
ADHD for Adults
Students with ADHD Transitioning to college Parents of Students with ADHD in the Transition to college ​
Groups are a great way to have peer support, since peers have similar obstacles. Groups will be confidential teleconferences and will meet 1 to 2 times per month.
More About Evan Kirstein:
Professional Coach for ADHD Adolescents, Adults and Parents with ADHD
B.A. In Psychology, Masters in Education and formerly held a Multiple Subject Teaching Credential
Special Needs Consultant and former social group administrator for 4 years.
Certified Mentor Coach by MentorCoach LLC. an Accredited Coach Training program by the ICF.
Associate Certified Coach by the IFC.
CACP, Certified ADHD Coach Practioner by the PAAC, Professional Association of ADHD Coaching