Judith W. Paton
M.A., FAAA
---
Audiology
(Pediatric and Adult)
---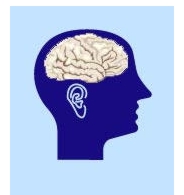 ---
136 North San Mateo Drive
Suite 104
San Mateo, CA 94401

Tel. and Fax: (650) 340-1280
www.judithpaton.com
I have specialized for over twenty years in identification of and solutions for disorders of the higher auditory pathways as may be seen with learning and attention problems, hyper-acusis (over-sensitivity to sounds), autism-spectrum disorders, head injuries, and genetic syndromes.
Central Auditory Processing Evaluations

--with detailed and practical reports.
Read Judith's article, Living and Working with a CAPD.

Fast ForWord

--computer-based training for auditory and language disorders affecting language and communication.

AIT (Auditory Integration Training)

-- Berard type - for unusual sensitivities to sound and certain central auditory processing disorders.