Novitas Academy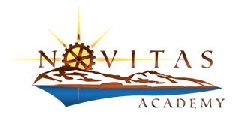 ---
Specialty Boarding School for Boys Ages 14-18 with Learning Disabilities or Learning Differences
PO Box 580
Emmett, ID 83617
Tel:208-954-5085
Specialty School for Boys with Learning Disabilities or Learning Differences
in Emmett, Idaho
Novitas Academy is a specialty school that helps boys ages 14 through 18 from across America who have ADHD, autism, and learning disabilities such as:
reading issues
writing issues
math issues
Dyslexia
Dysgraphia
Dyscalculia
Dyspraxia
Auditory Processing Disorder
Visual Processing Issues
Nonverbal Learning Disabilities
executive functioning issues such as distractibility, inattention, hyperactivity and impulsivity
Novitas Academy is dedicated to improving the lives of the young men we work with and their families. We believe in the power of inspiration, finding ones strengths, positive relationships, mentoring and goal setting. We are a strengths based program who believes in building a relationship with our students and supporting their goals and dreams. Our goal is to help our boys reach their goals.
We truly believe that each of our students has potential and something to offer the world. As illustrated, in Malcolm Gladwell's book David and Goliath, we believe the challenges, hardships, and obstacles that our students have faced have given them advantages in other areas.
If our students learn to believe in themselves, work hard, and develop the resiliency to persevere, they will not only overcome; they will excel. Difficulties such as dyslexia, learning differences, ADHD, anxiety, depression, low self-esteem, and any number of other challenges can actually give us an advantage. They force you to look at problems differently, to be more creative, more determined, more of an out-of-the-box thinker, and team player.