Law Offices of Thomas S. Nelson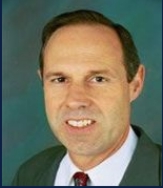 ---
Serving the Special Needs Child and Regular Education Students facing expulsion in California
16466 Bernardo Center Drive, Suite 106
San Diego, CA 92128
Tel: 858-945-6621
Fax: 858-521-0678
Attorney Serving the Special Needs Child and Regular Education Students facing expulsion in San Diego/Riverside Counties
Mr. Nelson is a Special Education Attorney with over 24 years of Litigation experience who has prosecuted over 125 cases in State, Federal, and Administrative Proceedings.
Mr. Nelson has also presented special education law training seminars to the Learning Disabilities Association, CHAAD, San Diego Volunteer Lawyer's Association, San Diego Foster Family Program, Walden Family Services, and the Center for Parent Involvement in Education.
Special Education Law:
If your child's disability is affecting their education, they may be eligible to receive services under the IDEA (Individuals with Disabilities Education Act) or Section 504 of the Rehabilitation Act of 1973.
Need for Representation- A few examples:
You have Requested a special education assessment of your Child, but the school district has ignored or delayed your Request.
You or Your Private Assessor disagree with the Placement/Services called for in your Child's IEP.
Your Child has not been receiving the Services called for in his/her IEP.
Your Child has not made adequate progress on his/her IEP.
You are seeking Reimbursement for the Placement/Services you provided for your Child at your own expense.
Your Child's behavior interferes with his/her ability to learn.
Your Child has been suspended or expelled from school, or has been sent home for an extended period of time without a school placement due to behavior problems.
Our goal is to advocate for an appropriate education for Children with Special Needs, allowing them to reach their full potential and make meaningful contributions to society. We are committed to empowering families through education and enforcement of their child's special education rights. We also represent Regular Education Students facing expulsion proceedings.