Lindamood-Bell
Learning Processes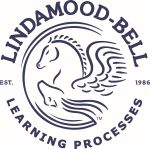 ---
Austin, TX Learning Center
The Enclave
303 Camp Craft Road
Suite 300
West Lake Hills, Texas 78746
Tel: 512-306-8181
800-300-1818
FAX: 512-306-8282
We Can Change Learning for Life
Lindamood-Bell instruction develops the imagery-language foundation necessary for individuals to learn to read and comprehend to their potential. Individualized instruction focuses on reading and comprehension processes. Our students come to us with previous diagnoses such as dyslexia, autism spectrum disorders, or general learning challenges. Some students seek our help to enhance their skills or to just make learning easier.
Learning Ability Evaluation: This first step identifies an individual's learning strengths and weaknesses.

Programs: Our programs focus on the sensory-cognitive processes necessary for reading and comprehension.

Instruction: Recommended instruction is differentiated based on the learning needs of each student.

Research-validated programs
One-to-one instructor-student ratio
Instructional quality team oversight
Welcoming, comfortable environment for all ages
Our continued growth involves research collaborations with MIT and UAB, and previously with Wake Forest and Georgetown University. Lindamood-Bell has been recognized by the U.S. Department of Education, and has appeared on CNN, PBS, and NPR.
For more information, call 800-300-1818 or visit www.LindamoodBell.com.
Lindamood-Bell is the only provider endorsed and licensed by the authors of the Lindamood-Bell® programs.