Jennifer D. Laviano, P.C.,
Attorney at Law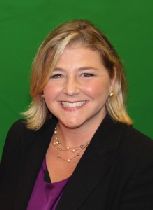 ---
Focusing on the representation of children with disabilities and special education needs
77 Danbury Road
Ridgefield, CT 06877

Tel: (203) 431-4757
Fax: (203) 438-8356

Special Education Legal Services in Connecticut
Attorney Jennifer Laviano has been representing children with special education needs and their parents as the focus of her practice since 1996. Many of her clients are children with autism spectrum disorders, children or adolescents with emotional disorders, learning disabilities, ADD/ADHD, or other health impairments.
Legal services offered include:
attendance at IEP Team Meetings
Mediation
Due Process; and, if necessary
litigation in Federal Court
Jennifer's approach for her clients is to attempt to amicably resolve the issues between the parents and the school district when possible, but to zealously advocate for the child if an adversarial dispute is unavoidable. Ultimately, her goal is to provide parents with enough advice and information about their children's rights that her representation is no longer necessary.