Jubilee Leadership Academy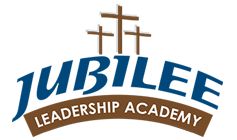 ---
One of the Finest Christian Boarding Schools for At-Risk Boys
Prescott, WA
29 Jubilee Ln.
Prescott, WA 99348
Tel:509-749-2103
Christian Boarding School for At-Risk Teenage Boys
Jubilee Leadership Academy (JLA) is a Christian residential program for boys between the ages of 13-18, located in eastern Washington. This highly structured and relational program is designed for troubled teenagers facing behavioral issues and challenging life circumstances. JLA provides accredited academics, therapy, and vocational programs to turn teens' lives around.
Jubilee is dedicated to helping students through any early childhood trauma they may have experienced, and ensuring that no existing problems are worsened. Punishment is not a part of this program: teaching boys positive ways of regulating themselves is what we strive for. Boys will learn to express what is going on with them, leading to greater self-knowledge which propels boys out of their past and into the present.
The academic program at Jubilee is fully accredited, year-round, and specialized to focus on the needs of each individual student in the program. At Jubilee, boys are able to make up credits they missed in an individualized academic program which is approved and monitored by local school districts.
The final component of Jubilee, which ties together all the therapy and educational programs provided, is the service learning program. This is the spiritual component of the program which teaches students the vital purpose of Christian service. Students will participate in a number of service projects during their time at Jubilee and, in doing so, will learn to put their newfound leadership skills into practice.
If your son is struggling and you feel like you've tried every solution imaginable, Jubilee Academy can provide the hope you've been looking for. Call (509) 749-2103 and we can tell you more about how we can help your son.