Law Offices of Dana A. Jonson, LLC
Special Education Attorney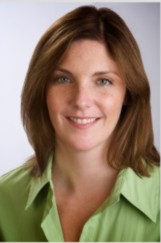 ---
Attorney representing students with disabilities through the special education process in Connecticut.
13 Starr Lane
Bethel, CT 06801

Tel: 203.797.8881
Fax: 888.636.1361


Connecticut Special Education Attorney
The Law Offices of Dana A. Jonson, LLC is a law firm focusing exclusively on the representation of children with disabilities through the Special Education process.
In addition to being an attorney, Dana Jonson also holds a Master's degree in Education and brings to her clients over a decade of experience with Special Education, both as a legal professional and as a teacher and administrator.
As a special education teacher and former Director of Special Education at the Boston Renaissance Charter School, Ms. Jonson saw firsthand how an appropriate educational program can help Special Needs children achieve their full potential. As an administrator, she learned how effective advocates work together with school districts. And as an attorney, she now uses her practical experience working in school settings as well as her knowledge of educational law to help clients get the services they need.
Attorney Jonson represents children and adolescents with a wide range of disabilities in securing from public school districts an appropriate educational program pursuant to the Individuals with Disabilities Education Act (IDEA).
Her representation of families through these challenging issues includes preparation for and representation at PPTs, Mediation, Due Process, and, if necessary, litigation in the Federal Courts. Attorney Jonson is admitted to the Connecticut State and Federal Bars.