Indivisual Consulting, LLC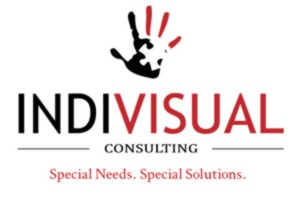 ---
Special Needs, Special Solutions
Jayme L. Crooks, MA, BCBA
2563 W Argyle St.
Chicago, IL 60625
Tel: 773.332.7382
Fax: 773-305-0915
indivisualconsultingllc@gmail.com
www.indivisualconsultingllc.com
Special Needs, Special Solutions
Our organization designs visual support strategies for individuals with communication deficits and auditory process disorders characteristic of developmental disabilities and related disorders.
We provide a full array of behavioral consultative services from designing visual strategies for one individual to developing and implementing behavioral systems for an entire program.
Indivisual Consulting is a full-service behavior support organization providing a range of consultative services to assist individuals to meet their maximum potential. Through the application of the principles of Applied Behavior Analysis (ABA), we provide a variety of services and will work with you to develop a comprehensive package that meets your needs.
For Families:
We work with families in their homes to develop and implement behavior management programs to promote positive behaviors, communication skills, and independence.
For Schools:
We collaborate with staff to create positive learning environments and develop Individualized Behavior Support Plans aligned to IEP goals.
For Agencies:
We work with agency staff to make environmental modifications and develop Behavior Management Programs tailored to individual and agency needs.