Greenberg & Bederman, LLP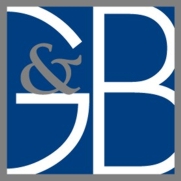 ---
Social Security Disability Lawyers Serving Maryland, DC and Virginia
1111 Bonifant Street
Silver Spring, MD 20910

Tel: (301) 589-2200
Supplemental Security Income for Children with Disabilities
Many individuals are unaware of a child's eligibility for Supplemental Security Income (SSI). The Social Security Administration makes monthly payments to people with limited resources who are disabled. A child under age 18 can qualify for SSI if he or she meets Social Security's definition of disability for children.
Throughout the complicated process of applying for SSI many individuals are denied benefits. Benefits may be denied because the applicant missed crucial deadlines for certain programs because he or she failed to apply early enough or did not fill out a form completely or correctly.
The lawyers at Greenberg & Bederman, LLP can help individuals who have been denied SSI, successfully obtain benefits. Our lawyers help navigate the complicated application process, make sure all deadlines are met, obtain medical evidence, and argue the claim before an administrative law judge.
Once a child is found disabled, he or she may be eligible for Medicare coverage as well as SSI. This income will help ease the burden of expensive medical bills and the everyday costs of living with a disability.
Please contact us today for a free consultation and find out if you may be eligible to receive benefits that you were previously denied.
Please visit our website for more information:
www.gblawyers.com