Special Needs Life Insurance
The Glatfelter Agency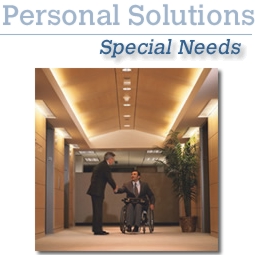 ---
Helping You with Long Term Planning
221 W. Philadelphia St. Suite 400
York, Pa. 17405

Tel: 800-632-1884
Fax: 717-849-4949

Life Insurance for All Individuals with Special Needs
The Glatfelter Agency Special Needs Department serves families who have a special family member. The term "special needs" includes individuals who are physically, mentally, psychologically, or medically challenged. With the unique life-long challenges these individuals face, long term planning is imperative. Government programs could be lost with improper planning. Families must plan regardless of the size of their estate to secure the continued care and financial welfare to their special individual.
The Special Needs Department consults with families with regard to the government programs the individual is entitled to receive and how to protect these benefits. The department serves as a catalyst in bringing together the family and legal advisor to make decisions in the best interest of the special needs person.
The Special Needs Department also offers life insurance to individuals with special needs.
Maximize your future income through coordinated financial planning strategies.