Kimberly Glassman, Esq.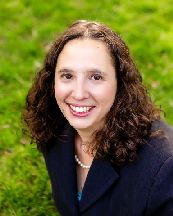 ---
Special Education Attorney Maryland and D.C.
9504 Tippett Lane
Montgomery Village, MD 20886

Tel: 301-651-2578
Fax: 202-7475826
Education Law: Special education attorney practicing in DC and MD
Ms. Glassman is dedicated to obtaining the school services that your child in Maryland or the District of Columbia needs to succeed. She has represented parents at IEP meetings, manifestation determination meetings, expulsion hearings and due process hearings to successfully obtain special education and related services. Ms. Glassman also conducts workshops for Parents & Guardians on Special Education issues.

Ms. Glassman has represented over 150 parents and guardians of special education students to seek a Free Appropriate Public Education for their child. If your child has an Individualized Education Plan or if you suspect one is needed, Ms. Glassman can work with you to secure the services that he or she needs.