Frum Counseling Online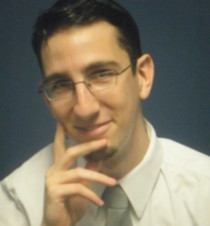 ---
Frum rabbi/MSW available for online counseling
Tel: 443-598-2821
Frum Rabbi / Coach /MSW Available for Online Coaching / Counseling
Orthodox Rabbi with master's in social work available for counseling via the internet on a variety of issues including:
ADD/ADHD
At Risk Teens
Organizational counseling
Parenting
Stress management
For many frum people it's hard to imagine going to see a counselor or therapist who isn't frum. On the other hand, in smaller communities this can be difficult, both because of the lack of frum counselors available (especially male ones), and because of the discomfort of discussing your personal life with a person you are likely to see every day in a place where everyone knows each other.
One solution to this quandary is teletherapy - distance counseling. Thanks to Skype and other similar technologies, you can get the help you need from a counselor you can relate to, in a context that maintains the highest levels of confidentiality*. RAbbi Bilek can help you with most any problem you are struggling with in a framework of halacha and frumkeit - and will also be the first to refer you elsewhere if he feels he cannot be helpful to you.
Rabbi Raffi Bilek was born in Montreal, Canada, and moved to the US as a teenager. He went to college at Brown University, where he studied computer science and graduated with honors. After college he spent a year teaching underprivileged children in a school in Brooklyn, and then moved to Israel where he remained for six blessed years.
Rabbi Bilek has a master's degree in social work from Yeshiva University; he also have semicha from Rabbi Zalman Nechemia Goldberg of the Jerusalem beis din and Rabbi Noach Weinberg, zt''l, of Aish HaTorah. His experience includes work in psychiatric outpatient settings, family therapy institutes, domestic violence units, and community service agencies. He has worked with individuals, couples, and families, with children, teenagers, adults, and the elderly.