eSpecialMatch.com
---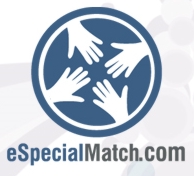 ---
A Social Network for Special Needs
---
1051 Bellmore avenue
North Bellmore NY

Tel: 516-298-4079
Dedicated to Helping Parents of Children with Special Needs Find Information and Support
Michael Radicone, Special Education teacher and Applied Behavioral Analysis (ABA) Therapist, recently launched eSpecialMatch.com, a social network dedicated to families with special needs children and the professionals who serve them. Many families that have children with special needs (including Autism, Asperger's, Downs Syndrome, Speech/Language disorders, ADHD and Pervasive Developmental disorders (PDD), to name a few) often face challenges in finding other families with similar needs to their own and also in locating social peers, therapists and information. eSpecialMatch.com is an online community that gives parents an opportunity to share information, stories and ideas; connect with other families to set up play dates; and locate professionals in their neighborhood.

eSpecialMatch.com is free to join and members can take advantage of these exciting features:

Create a personalized homepage with photos and family information, complete with an individualized web address (eSpecialMatch.com/your name)
Invite others to become their "friends" and make instant connections
Ask questions - dialogue about current events or specific issues of interests
Read and write reviews about books, therapies, educational programs and leisure activities
Learn about social, educational and fundraising events in your neighborhood
Keep up with the latest news

Professionals, such as teachers, therapists and practitioners, as well as businesses and organizations can join the eSpecialMatch.com community to:

Connect with members, clients and colleagues
Post reviews and create blogs about their area of expertise
Invite others to seminars, conferences and more using the event calendar
Use their personalized web address for easy communications with staff, clients or parents/students

eSpecialMatch.com is a social network for the special needs community - bringing people together.