Compass Educational Services, LLC
---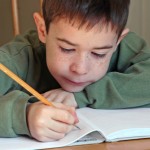 ---
Specializing in Attention and Learning Problems
---

2324 West Joppa Road, Suite 650
Lutherville, MD 21093

Tel: 410-339-5308


E-Mail:
patricia.omalley@live.com


Educational and Psychoeducational Testing for Learning Disabilities Including Dyslexia and ADHD in Maryland
At Compass Educational Services, Dr. Patricia O'Malley uses a child-centered approach that incorporates a variety of formal and informal assessments to examine a child's academic performance and to identify strengths and needs. We specialize in individualized approaches to address the learning needs of students with a wide range of abilities and educational goals.

We can provide:

Screening tests to identify performance levels within an academic area.
Comprehensive educational evaluations to provide an analysis of academic skills.
Comprehensive psychoeducational evaluations to determine strengths and weaknesses of cognitive processing and executive functioning.
Assessments for academic motivation, learning styles, work habits, and career interests.
Collaboration with school staff to help integrate evaluation results into the school program.
Recommendations for educational support, services and placement.

Dr. O'Malley also offers ADHD assessment, admissions testing for private schools, and specialized trainings and seminars for teachers and parents. Contact Dr. O'Malley for more information or to set up a free initial consultation.