Compass Educational Services, LLC
---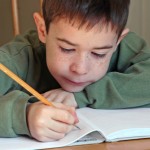 ---
Specializing in Educational Assessments for Attention and Learning Problems
---

5 Shawan Road, Suite 101-D
Hunt Valley, MD 21030

Tel: 410-274-2042


E-Mail:
patricia.omalley@live.com


Educational and Psychoeducational Testing for Learning Disabilities Including Dyslexia and ADHD in Maryland
Educational Evaluation - Consultation - Advocacy
Compass Educational Services helps parents navigate the educational system by helping them identify an appropriate educational program for their child's unique learning needs. Dr. Patricia O'Malley uses a child-centered approach that incorporates formal and informal assessments to examine a child's academic performance and to identify strengths and needs. As an advocate, she works with parents and other professionals to help ensure that a child receives the appropriate support to optimize potential.

Compass Educational Services provides:

Evaluations for learning disabilities, including dyslexia and ADHD
Screening tests to identify performance levels within an academic area.
Comprehensive educational evaluations to provide an analysis of academic skills.
Comprehensive psychoeducational evaluations to determine strengths and weaknesses of cognitive processing and executive functioning.
Support through IEP process or development of 504 Plan
Collaboration with school staff to help integrate evaluation results into the school program.
Recommendations for educational support, services and placement.

Dr. O'Malley also offers admissions testing for private schools and specialized trainings and seminars for teachers and parents. Contact Dr. O'Malley for more information or to set up a free initial consultation.