BRAIN ACADEMY-Tutoring, Testing & Coaching Center of New York
---
Ivy-League Educational Specialists Will Help You Succeed Today!
4 locations in Brooklyn, Queens, NYC, Staten Island
---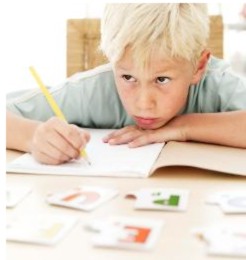 ---
New York

Tel: 877-556-9888

E-mail: intake@55mytutor.com
Learning Center for Tutoring, Testing & Coaching K-12 and College in the New York Metro Area

Individual, private tutoring in all subjects (math, geometry, algebra, calculus, statistics, reading, writing, chemistry, physics, biology, science, etc) for all ages (K-12 through college) with ivy-league tutors. Test prep for GRE, SAT, MCAT, LSAT, state-wide, etc. Tutoring is enhanced by highly individualized cognitive training to improve learning and study skills (memory, attention, focus, organization).

Cognitive Testing, Psycho-Eeducational Evaluation and Academic Assessment are offered to reveal learning style, cognitive skills, learning disabilities, learning problems and to obtain educational remediation services. Testing will determine if you need test accommodations - EXTRA TIME on SAT, GRE and other tests. EXTRA TIME to complete SAT, GRE, LSAT, MCAT or other tests can RAISE YOUR SAT OR GRE TEST SCORES.

We offer IQ, BSRA, OLSAT testing for Gifted Children who want to apply for Gifted Programs. We identify specific cognitive problems and learning needs. In addition to tutoring and test accommodations, consider natural remedies for attention deficit, test anxiety, poor memory, ADHD, ADD, learning disabilities, and other learning and cognitive problems.

Cognitive coaching for kids and adults targets specific cognitive problems to improve study skills, learning skills, test taking skills, memory, focus, attention, and organization.

Tutors will help you succeed in this very competitive world, despite learning problems, poor motivation, cognitive weaknesses, learning disabilities, or poor organization. Tutors will help boost your grades in any subject and improve learning and study skills so that you can excel in all other subjects.

This Tutoring program was developed by a neuropsychologist specializing in examining cognitive skills and learning disabilities. In the past several years Dr.Danov has been conducting neuropsychological assessments of children and adults who have trouble with learning, memory, concentration, and reasoning, which greatly undermined their academic scores and professional performance. Some students with learning problems suffer from Attention Deficit Disorder (ADD), ADHD, learning disability (LD), brain injury (TBI), pervasive developmental disorder (PDD), various developmental delays due to premature birth, depression, anxiety, or they did not develop good test-taking skills and effective learning and study skills.

Based on her extensive experience and knowledge of how the brain works, what causes specific learning problems and learning disabilities, and how cognitive problems can be remediated, Dr. Danov has created a tutoring center that focuses on tutoring academic subjects and improves memory, focus, organization, attention, as well as decreases test anxiety, low motivation, and low self-esteem.

YOUR CHILD DESERVES ONLY THE BEST TUTORS IN NY! INVEST IN YOUR CHILD'S ACADEMIC SUCCESS!