Advocates for Kids
---
Serving Kids with Special Needs
in Southern California
---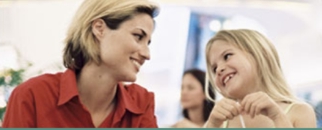 26891 Recodo Lane
Mission Viejo, CA 92691


Tel: (949) 582-3601
Fax: (949) 716-9498

E-Mail:
timrunner@cox.net

Serving Kids with Special Needs
in Southern California
We help with special education: IEP, assessments, Due Process, mediation, resolution conference, federal law, CA state law, qualifying for services, residential treatment, special day classes, resource specialists, procedures, having your child assessed, adaptive PE, speech & language, non-public school, FAPE.

We have been an education advocate representing students and parents for four years. My experience includes: representing my clients in IEPs, SSTs, Due Process, review assessment results for my clients and for other advocates, and mediations.

I have represented clients with learning disabilities, autism, Downs Syndrome, cognitively challenged, emotional problems, learning disabilities, ADD/ADHD, and physical disabilities. I have also represented clients to County Mental Health Departments and Regional Centers. My clients range from pre-school to college students in California and various other states.