ADHD Parent and Teen Coach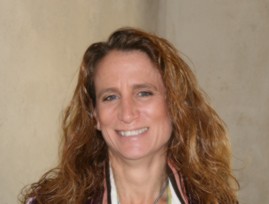 Help Your Teen Improve Organization, Time Management and Study Skills, Reduce Non-Compliance
89 Melanie Lane
Syosset, NY 11791
Tel: 516-802-0583

ADHD Coaching for Parents and Teens
Strategies, Tools, and Education to help Parents and Teens who struggle with ADHD, Executive Functions, Organization, Time Management
Is your child struggling in school or with homework?
Do you find yourself repeating the same lectures?
Have you tried the typical structure and routine and still find you are living in stress and chaos?
Raising children is an extraordinary challenge on many levels. They can test your logic, your patience, your knowledge and your common sense.
ADHD is a neurobiological condition. As a Coach specifically trained in coaching parents and teens with ADHD, I work with families to help them truly understand the impact ADHD has on each individual.
Through our partnership, I can help you recapture calm in your home and help you guide your children toward success. As a Coach specifically trained in coaching parents and teens who struggle with ADHD and related behaviors, I will:
Provide you with education and support to begin reducing the blame, pessimism and stress that so often exists for the student with ADHD and their family
Identify needs, set goals and build strategies necessary to compensate for their difficulties, and help them learn to use their STRENGTHS
Teach techniques for maintaining focus, staying on task, and improving time management and organizational skills
Help you advocate for the supports, strategies and modifications necessary for your child be successful in school
In addition to Individual Coaching, I conduct a Seven-Session Parent Coaching Workshops Series that explores the full impact of ADHD on your child beyond just focus, attention, and impulse challenges. We exam how to create a healthy, calm home life where compliance and cooperation exist and where important life skills can be taught.
Coaching is available in person on Long Island, New York and via phone Nationwide.
Please visit www.PTScoaching.com for articles, resources, and information about upcoming speaking engagements and to sign up for my newsletter.
You can also read a review of my new book on helping your child with ADHD,
8 Keys to Parenting Children with ADHD now available for order on Amazon.