Academic Guidance Services (est 1960)
---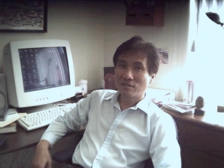 ---
Advocate for the Low Achiever
---
6399 Wilshire Boulevard, #509
Los Angeles, CA 90048

Tel: 310-435-1129
949-833-9444

E-mail: davidhung8@gmail.com
Advocate for Real Behavior and Academic Improvement in Special Education ADD, ADHD, Autism in Los Angeles
Established in 1960, AGS has been providing state-of-the-art evaluation and treatment of special education issues. We develop a skill-deficiency, non-drug model to serve the special needs child and his/her family. We provide evaluation, treatment, advocacy, and IEP analysis for ADD, ADHD, Autism/Asperger, Learning Disabilities, Oppositional Behavior, etc. using a non-drug, result-oriented approach. We also have intensive tutoring and individual courses for students needing personal help to raise school grades.

Our evaluation serves to define the skill deficits and their etiology, and our treatment is designed to rectify the deficits and foster appropriate behaviors and measurable improvement of learning and school grades.

The Director, Dr. David Hung was former directors of autistic programs and programs for special children in Canada, Florida and Delaware. In addition to his Focusing Therapy for children, he has also served as an expert witness in legal proceedings involving school and family placements.